"Rain alone will not keep your solar panels clean and prevent soiling/etching. Dirty panels
reduce efficiency by 10% to 20%"

"Soiling is the 3rd most important PV performance factor, behind only insolation and temperature"

Provides a nano scale transparent polymer coating designed to protect solar panel surfaces.
Provides an invisible, long lasting chemical resistant barrier coating.
Prevents water, soil & mineral deposit build –up.
Repels water, soil and staining for maximum energy yield.

Easily removes the toughest solar panel stains.
Restore glass solar panel surfaces to a like-new appearance without the need for harsh chemicals or special equipment.

Cleans, shields and protects solar panels in one step for easier maintenance.
The benefits of SOLAR SHIELD®:
Generate maximum power
Extend the life expectancy and slow the degradation of solar panels
Maintain the manufacturer's warranty
Accelerate your return on investment
Eco-friendly and biodegradable
SOLAR SHIELD® is manufactured by the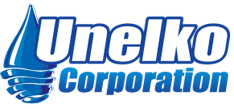 "According to the Solar Electric Power Association (SEPA), PV electricity output will decline approximately 10% due to accumulation of dirt, dust, and other residues. Research cited by SEPA indicates that PV electricity generation will decline 15-20% in areas where bird droppings, urban pollution or dust from farming operations are common. Annual or bi-annual cleaning of panel surfaces eliminates these efficiency losses".
SOLAR SHIELD®: will protect solar panels from:
Dirt and dust
Smog and ash
Moss and fungus
Saps, pollens and debris from trees
Bird and animal droppings
Ocean salt (coastal areas)
Pesticides & fertilizer sprays (agricultural areas)
Commercial and industrial residues
Pollution from vehicles/heavy transport
Make SOLAR SHIELD® a part of your regular cleaning and maintenance schedule.
SOLAR SHIELD® products are safe to use, biodegradable, free of harsh acids, alkalis, ammonia, phosphates or chlorine bleach.
" We have been testing SOLAR SHIELD® on our own solar installations with great results and predict that it will speed up the clearing of frost and snow"
Gary Fohr, Owner

"Solar Shield product/technology has been successfully used to maintain military, commercial and private aircraft for well over 40 years."
Highlands Electrical Contractors Ltd. is the sole importer and distributor of the SOLAR SHIELD® line of products for Canada.


"Over 25 years experience in the trade"
Fully licensed and insured
Master Electrician
Lic. #7007018