Protect Your Home Electronics & Appliances
Electrical surges originate from a variety of external and internal sources. These external damaging surges include lightening and power utility switching. Surges can also be generated internally by heating and air conditioning units, lighting, kitchen appliances, pumps and motors, garage door openers and other electrical devices.
Talk To Us About A Total Home Surge Protection System
The need for protection against electrical surges in your home has never been greater. Without adequate surge protection, your digital home electronic equipment could be damaged or destroyed. Applicable for existing homes and new construction.
Electrical Surges Can Strike Your Home
Today's homes are equipped with a vast array of sophisticated modern equipment which families depend on. Computers, appliances, home theater, networking hubs and routers, telecommunications, security systems, automated lighting, sprinkler systems and other building automation represent a considerable investment.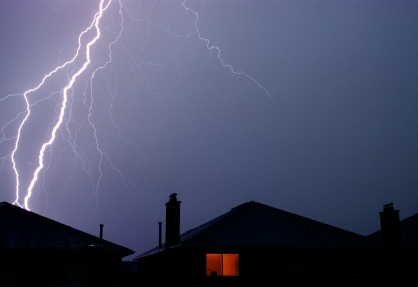 "Over 25 years experience in the trade"
Fully licensed and insured
Master Electrician
Lic. #7007018